Match Results
Captain obvious vs Sanctury
Evilswarms versus Constellars (happens too often)
Result of the Duel: Testee won 2-1

Deck Rating Total: 23/45

Main Deck Structure: 7/15

Main Deck Synergy: 7/10

Side Deck: 3/10 - Really outdated

Extra Deck: 6/10 - No Cowboy. Cowboy is really essential.

Notes on Deck:

Match Performance Total: 22/35

Use of Cards: 6/10

Concentration: 6/10

Control of the Duel: 6/10

Siding Skills: 4/5

Ruling Test Score: 3/10

Notes on Performance:

Final Score: 48/100
0-50 places you in Sphere Blue
51-81 places you in Prism Green
82-100 places you in Disigma Red.
To get Omega Purple, one must first achieve Disigma Red with at least a 95/100. Then he/she must contact a staff for the special Omega challenge. This is extremely difficult to accomplish; very few may even get the opportunity to try for Omega.

Welcome to Sphere Blue
_________________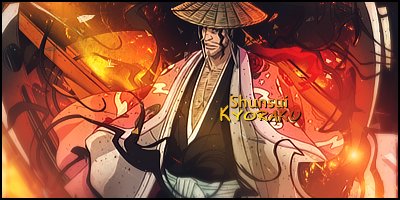 Posts

: 2692

---

DA Record

: 7-0-2

---

SA Record

: 0-0-0

---

Reputation

: 24

---

Age

: 20

---

Location

: Bosnia and Herzegovina ^-^

---



Thanks, I am gonna do better
_________________
Profile picture: 716 Xerneas/717 Yvetal (No 718 Zygarde)
Do not diss my Xerneas and Yveltal. Life or destruction.
Do not diss my decks.
Nobody said nobody can diss your decks though.
Main decks: Constellars and Mermails
Side decks: Madolches, Hazy Flames and Heraldry
The loneliest people are the kindest. The saddest people smile the brightest. The people most damaged are the wisest. All because they do not wish to see anyone suffer the way they do.
Warning, no trespassing. Violators will be shot. Survivors will be shot again.
Don't ask me for any tutorials, not like you are.
Stay low
Move fast
Shoot first
Die last
One shot
One kill
No luck
Pure skill
You know I could write alot more random stuff on my Signature.
Actually i don't have anything else to say.

<3



Posts

: 104

---

DA Record

: 1-0-3

---

SA Record

: 0-0-0

---

Reputation

: 0

---





Similar topics
---
Permissions in this forum:
You
cannot
reply to topics in this forum