Match Results
Ciphermask vs DoomTemplarKnight
Gimmick Puppet vs. Shadoll
Result of the Duel: Testee won 2/0 - 10/10

Deck Rating Total: 32/45

Main Deck Structure: 11/15

Main Deck Synergy: 7/10

Side Deck: 7/10 -
No bad, but there are some things that would be better against the current meta. There is very little to stop Firefist, who are currently considered on top by most. The side does offer some situational counters, but there are some that would fit better.

Extra Deck: 7/10 -
This extra deck is hurt by the fact that they had not accounted for an oddity in the main deck. Some of the synchros have been made very hard to use because one of the main tuners is highly ineffective.

Notes on Deck:
The use of Felice in this deck does not fit very well due to the fact that it can't be ditched by most monster effects in the deck. Raiden is still useful because he fills the level 4 tuner slot, but he is far less effective on his own. The S/T lineup is not too bad, but I feel like Shadollroots could see some more use, as it can give you more recycle, however, this is an opinion and I can't count off for it. The deck does have considerable draw and advantage generation. The use of RoTA boosts consistency for Armageddon Knight and Raiden though.

Match Performance Total: 29/35

Use of Cards: 9/10

Concentration: 8/10

Control of the Duel: 8/10

Siding Skills: 4/5

Ruling Test Score: 8/10

Notes on Performance:
Made good use of discards and constant looping with Shadoll main deck monsters. Even after a bad misplay with Felice and Foolish Burial, they came back and won. They made good use of my misplay in round two and gained an upperhand on me.

Final Score: 79/100
0-50 places you in Sphere Blue
51-81 places you in Prism Green
82-100 places you in Disigma Red.
To get Omega Purple, one must first achieve Disigma Red with at least a 95/100. Then he/she must contact a staff for the special Omega challenge. This is extremely difficult to accomplish; very few may even get the opportunity to try for Omega.

Welcome to Prism Green
You did well and I'm glad to award you this dorm. All you need to do is watch out on a few things, because that things Felice hurts your deck substantially. You are good and have good sense though.
_________________
I am the one with no color. The one who...would Dark Bribe an Upstart.
Click if you dare:

And yes, it is SEXUAL



Posts

: 1786

---

DA Record

: 7-0-7

---

SA Record

: 0-0-0

---

Reputation

: 22

---

Age

: 20

---

Location

: Monad

---



Always learning, so, thanks for the test.

Changed a couple of things already xD ( 3 points short :3 ... better next time)
_________________
To be the best, you have to beat the best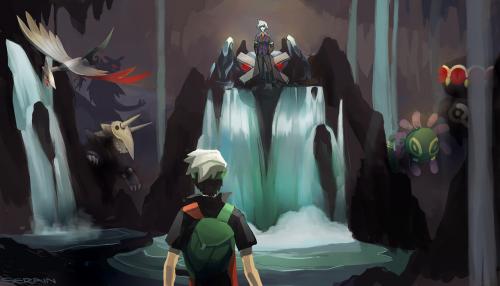 Posts

: 34

---

DA Record

: 0-0-0

---

SA Record

: 0-0-0

---

Reputation

: 0

---



Good to hear you took something away from this. I know that if you retest, you'll do well.
_________________
I am the one with no color. The one who...would Dark Bribe an Upstart.
Click if you dare:

And yes, it is SEXUAL



Posts

: 1786

---

DA Record

: 7-0-7

---

SA Record

: 0-0-0

---

Reputation

: 22

---

Age

: 20

---

Location

: Monad

---





Similar topics
---
Permissions in this forum:
You
cannot
reply to topics in this forum