Match Results
NBMRHNTR64 vs Raich
Heraldic Beasts vs. Fire Fists
Result of the Duel: Testee lost 2-1 (4/10)

Deck Rating Total: 45/45

Main Deck Structure: 15/15 - Basic stuff I always see from Fire Fists, but that is ok since it is solid.

Main Deck Synergy: 10/10 - See above.

Side Deck: 10/10 - Good against most of everything.

Extra Deck: 10/10 - Mmm thats good as well. Solid.

Notes on Deck: Basic. Effective. Fire Fists. Nuff said.

Match Performance Total: 29/35

Use of Cards: 10/10 - Used everything to the best of his ability.

Concentration: 10/10 - You even got ME on a few things, but I don't play against Fire Fists too often.

Control of the Duel: 5/10 - Most of the control during first Duel. Moderate control in second Duel. Pretty much no control in third.

Siding Skills: 4/5 - Xyz Encore practically kills me, so it would have been a good idea to side that in. Otherwise, all good.

Ruling Test Score: 5/10

Notes on Performance: That crap hand kinda killed you during 3rd Duel. Lightning Chidori just made it worse XD.

Final Score: 83/100
0-50 places you in Sphere Blue
51-84 places you in Prism Green
85-100 places you in Disigma Red.
To get Omega Purple, one must first achieve Disigma Red with at least a 95/100. Then he/she must contact a staff for the special Omega challenge. This is extremely difficult to accomplish; very few may even get the opportunity to try for Omega.

Welcome to Prism Green! Welcome to VDA!
Last edited by NMBRHNTR64 on Sun May 18, 2014 4:04 pm; edited 1 time in total
_________________
~~~ NMBRHNTR64



Posts

: 908

---

DA Record

: 12-0-7

---

SA Record

: 2-0-0

---

Reputation

: 10

---

Age

: 22

---

Location

: Maryland Heights

---



thnx mate for the test and yes that chidori was pain

and i didnt side xyz encore cuz i had already sided a lot..xD again thnx
_________________
{~Remember,You Can't Save Them All~}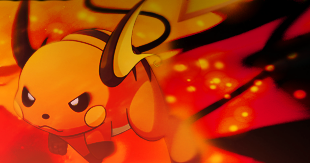 Other Sigs:



Posts

: 122

---

DA Record

: 3-0-0

---

SA Record

: 0-0-1

---

Reputation

: 0

---





Similar topics
---
Permissions in this forum:
You
cannot
reply to topics in this forum