Match Results
(Ephemeral) vs (Kyonaru)
(Traptrix FF) vs. (Geargia Hands)
Result of the Duel: Testee lost: 1-2 (4/10)                       
Deck Rating Total: 45/45
Main Deck Structure: 15/15
Standard Geargia Hand deck, tbh, similar to the one that got 2nd at.... uhh... I forgot which event, but yeah. Personally, wouldn't really change anything. Well built.
Main Deck Synergy: 10/10
Well, you did draw terrible each game, but with whatever plays you made, I could tell that the deck worked together well in several aspects. THE MIND GAMES WITH ARMOR AND HANDS. TOO MUCH STRESS.
Side Deck: 10/10
You essentially had a good side deck that seemed to counter several different decks. Although, imo 3 Horn might be a bit too much. I like what you did with the Universe and Felgrand, though. Creative, if I must add.
Extra Deck: 10/10
Needs Utopia.
Standard Gear Extra.
Notes on Deck: Well-rounded deck, tbh. It's pretty standard and seemingly functions well.
Match Performance Total: 30/35
Use of Cards: 10/10
Used all your cards well (with what you had, at least. Get some better luck, n00b.)
Concentration: 9/10
We both know why you lost 1 point here.

Control of the Duel: 6/10
Control honestly was not in your favor throughout the match. You didn't draw very well and you had to rely on topdecking and power plays to get through. Although, it did win you G1 of the match, games 2 and 3 were too grindy and in the end, my sacky backrow ended up taking the win.
Siding Skills: 5/5
Sided well, with what he had in his deck.
Ruling Test Score: 9/10
Notes on Performance: It was a fun match, not gonna lie. O: You just need to learn the art of the sack.
Final Score: 88/100
86-100 places you in Disigma Red.
Welcome to Disigma Red~

_________________
IF U AIN'T ABOUT THAT MURDER GAME THEN PUSSY NIGGA SHUT UP



Posts

: 943

---

DA Record

: 6-0-1

---

SA Record

: 0-0-0

---

Reputation

: 22

---

Age

: 21

---

Location

: United States

---



i wanted him to get blue xD
_________________
XDA Moderator|VDA Tester
[7:53:06 PM] Ethereal - P: i know some java
[7:53:08 PM] Ethereal - P: it isn't fun
[7:53:17 PM] Ethereal - P: it's like watching your autistic cousin try to do complicated calculus
[7:53:26 PM] Ethereal - P: oh and they're also blind
Spoiler: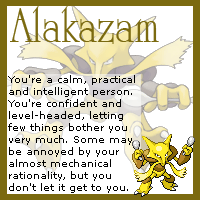 Posts

: 944

---

DA Record

: 0-0-0

---

SA Record

: 0-0-0

---

Reputation

: 7

---

Age

: 20

---





Similar topics
---
Permissions in this forum:
You
cannot
reply to topics in this forum