Test Results
RekonZero vs Bote
Fire Fist 4.0 vs. Chain Beat
Result of the Duel: Testee lost 1-2 (4/10)
Deck Rating Total: 43/45
Main Deck Structure: 15/15
Main Deck Synergy: 10/10 
Side Deck: 8/10 - I took out 2 points for this because of the versatility of your side deck. I feel like you don't have enough cards to help out the main counters in your deck and that leaves you in a weakness. But, full credit for covering the counters of the other decks in the meta right now. You're side deck looks good other than that.
Extra Deck: 10/10 - standard 
Notes on Deck: Very standard and well built chain beat deck, if anything i would swap your two terraforming in as black garden is a really big piece in your lockdown strat. Not being able to draw it early could leave you at a bigger disadvantage in a lot of cases. So the faster you get that + a monster out the faster you can start locking in your opponent.
Match Performance Total: 22/35
Use of Cards: 6/10 
Concentration: 8/10 
Control of the Duel: 4/10 
Siding Skills: 4/5 
Ruling Test Score: -/10 
Notes on Performance: Concentration was good but there was a few mistakes on both ends. As for control of the duel it was pretty back and forth the first duel, the second and third duel i mostly had control but he had his moments. Siding was great, he was able to focus key parts in my deck to slow my combo's down but ultimately i think you oversided in duel 2-3 and this caused a small inconsistency in the following duel.
Final Score: 69/90
0-40 places you in Slifer Red
41-75 places you in Ra Yellow
76-900 places you in Obelisk Blue.
To get Exodia Platinum, one must first achieve Obelisk Blue with at least a 95/100. Then he/she must contact a staff for the special Exodia challenge. This is extremely difficult to accomplish; very few may even get the opportunity to try for Exodia.
Welcome to Ra Yellow
just a few points shy of obelisk, just do better in the next test (and by that i mean win the duel

 and you will be obelisk for sure!
_________________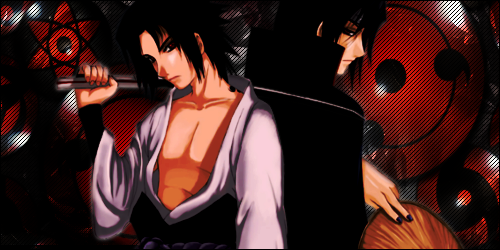 Owner





Posts

: 2034

---

DA Record

: 14-1-2

---

SA Record

: 0-0-2

---

Reputation

: 27

---

Age

: 22

---



_________________



Posts

: 1522

---

DA Record

: 0-0-0

---

SA Record

: 0-0-0

---

Reputation

: -13

---





Similar topics
---
Permissions in this forum:
You
cannot
reply to topics in this forum