So as you guys can see (if you've even noticed) there is a new widget on the left side of your screen. You can see it as you're reading this message. Also, if you go to your profile yo can see that I've added a new bar titled "Pro Points". In this post I will be explaining what the purpose of this is and how it works.

Pro Points are the points you earn in our Official tournaments, we have 3 official tournaments and this is the ONLY way you can earn points towards being considered a VDA Pro Duelist. 

To be considered a VDA Pro Duelist you need to earn 100 Pro Points (At Least) I know it seems like a lot but did you honestly think it would be easy? Being a pro duelist at VDA is a big deal and should require some hard work to earn. Anyone can earn pro points, as long as you are a registered duelist at VDA. 

But there is a catch though, we will be hosting these tournaments throughout the formats but every year we are going to be resetting the pro points and basically starting off on a clean slate each year.


Regional's are only for tested members that are placed in either Slifer, Ra, Obelisk or Exodia. Each of these dorms can earn pro points by winning in these tournaments. There is a catch however, the higher the dorm you are in the higher the amount of pro points you can win. By this I mean, Winners of the Slifer Red Regional's will earn a lower amount of pro points than the winners of the Ra Yellow Regional's.

National's are only for the members that topped in the Regional Tournament assigned to their dorm. If you are entered in this tournament then you have already earned xx amount of pro points for topping in your Regional tournament. National's allow you another chance to earn even more pro points. Only members that top can earn pro points for this tournament.

YCS Tournaments are for anyone, this means that anyone can join. You don't even have to be a VDA member, but if you are a VDA member then this is another opportunity for you to earn Pro Points. In order to earn pro points in this tournament you need to be in the top cut of 16 (or so) members after the 8 rounds of swiss. Members who are in the top 16 (or so) will be granted xx amount of pro points, members who proceed to the next part of the tournament and get top 8 will receive an additional x amount of pro points. Same goes for those who get top 4. This means that you have 4 chances to earn pro points in one tournament! So for example, if I join the YCS tournament and after the 8 rounds i am in the top 16. I just earned xx pro points. If I continue and make it to the next round (top 8 ) i get xx more pro points. If I make it to the next round (Top 4) then I get xx more pro points. Then if I win the YCS I get xx more pro points.


How many pro points do i get in each tournament? Well I'll break it down for you:

Regional's


Slifer Red tops: 10 Pro Points

Ra Yellow tops: 15 Pro Points

Obelisk Blue tops: 20 Pro Points


National's

Top 8: 25 Pro Points
Winner: 35 Pro Points


YCS Tournaments

Top 16: 15 Pro Points
Top 8: 20 Pro points
Top 4: 35 Pro Points
Winner: 50 Pro Points



This is how you earn pro points here at VDA, the top 3 people with the most Pro Points will be shown in the widget to the left until someone else surpasses their amount of pro points. If you have any further questions about Pro Points or the tournaments, please PM RekonZero the questions!
Last edited by RekonZero on Thu Apr 09, 2015 12:50 pm; edited 2 times in total (Reason for editing : Scree - Screen i've - I've dont - Don't i - I i'll - I'll)
_________________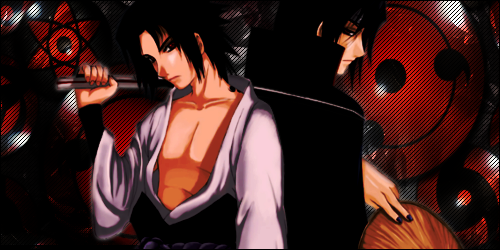 Owner





Posts

: 2034

---

DA Record

: 14-1-2

---

SA Record

: 0-0-2

---

Reputation

: 27

---

Age

: 23

---





Similar topics
---
Permissions in this forum:
You
cannot
reply to topics in this forum