Match Results
(Megaz0rd) vs ((~,~))
(Constellar) vs. (Ojama)
Result of the Duel: Testee lost: 1-2 (4/10)

Deck Rating Total: 29/45

Main Deck Structure: 12/15
Main Deck Synergy: 9/10
Side Deck: 0/10 -
Extra Deck: 8/10 -

Notes on Deck: I think this deck needs to be running power card like Raigeki, Soul Charge, and double Dark Hole. I would also take out 1 of each of the fusion ojamas for a Herald of pure light, and 1 daigusto phoenix. Add a side deck and it'll be better.

Match Performance Total: 17/35

Use of Cards: 7/10
Concentration: 5/10
Control of the Duel: 5/10
Siding Skills: 0/5

Notes on Performance: You used ojama so idk what to tell you next time take the testmore serious. And get rid of the attitude while your at it. You made a lot of misplays and focused more on my 1 miplay than the actual duel.

Ruling Test Score: ?/10 Incomplete

Final Score: 46/100
0-65 places you in Slifer Red
66-85 places you in Ra Yellow
86-100 places you in Obelisk Blue.
To get Exodia Platinum, one must first achieve Obelisk Blue with at least a 95/100. Then he/she must contact a staff for the special Exodia challenge. This is extremely difficult to accomplish; very few may even get the opportunity to try for Exodia.

Welcome to No dorm until you get the ruling test finished.
_________________



Posts

: 823

---

DA Record

: 9-2-0

---

SA Record

: 1-0-0

---

Reputation

: 13

---

Age

: 20

---



_________________
XDA Moderator|VDA Tester
[7:53:06 PM] Ethereal - P: i know some java
[7:53:08 PM] Ethereal - P: it isn't fun
[7:53:17 PM] Ethereal - P: it's like watching your autistic cousin try to do complicated calculus
[7:53:26 PM] Ethereal - P: oh and they're also blind
Spoiler: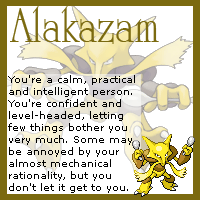 Posts

: 944

---

DA Record

: 0-0-0

---

SA Record

: 0-0-0

---

Reputation

: 7

---

Age

: 20

---





Similar topics
---
Permissions in this forum:
You
cannot
reply to topics in this forum