Match Results
RekonZero vs LelouchViKira
Shaddollche vs. Blackwings
Result of the Duel: Testee lost 0-2 (0/10)
Deck Rating Total: 35/45
Main Deck Structure: 13/15
Main Deck Synergy: 8/10 
Side Deck: 5/10 
Extra Deck: 9/10 
Notes on Deck: Missing 1 extra deck card, thats all i took off for because mostly its a pretty good extra deck for the type of deck you're running. as for the side deck i feel like its a bit random? it helps your deck out pretty well but you should have cards in your main deck for that reason, side deck should be mroe directed to countering the current meta. As for the main deck i feel like you have a bit of a cloggy monster line up. find a way to reduce the lesser important monsters and try to find a way to speed up the deck (i suggest upstart goblin and maybe even maxx c in the side) also you need to swap out fiendish chain for breakthrough skill, as it is much more useful in this current format. the deck was at 42 but with the monster clog clean up that should reduce inconsistency 
Match Performance Total: 22/35
Use of Cards: 8/10 
Concentration: 4/10 
Control of the Duel: 5/10 
Siding Skills: 5/5 
Ruling Test Score: 7/10 
Notes on Performance: Tried using Number 101 on a defense position monster, also tried syncro summoning black rose dragon using a level 3 tuner and a rank 4 xyz monster, Also tried to use Number 101's bottom eff twice on the same turn, those were the miss plays that i saw. As for the control of the duel it was pretty back and forth game 1 but on game 2 it was pretty one sided.
Final Score: 64/100
0-65 places you in Slifer Red
66-85 places you in Ra Yellow
86-100 places you in Obelisk Blue.
To get Exodia Platinum, one must first achieve Obelisk Blue with at least a 95/100. Then he/she must contact a staff for the special Exodia challenge. This is extremely difficult to accomplish; very few may even get the opportunity to try for Exodia.
Welcome to Slifer Red
_________________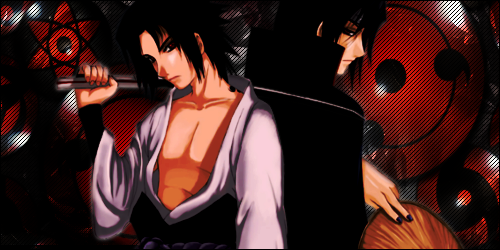 Owner





Posts

: 2034

---

DA Record

: 14-1-2

---

SA Record

: 0-0-2

---

Reputation

: 27

---

Age

: 22

---



The gaames were really nice myself having never met aa deck like chadolle lately... i ll keep it up and get the two poiunts i miss to ra




Posts

: 10

---

DA Record

: 0-0-0

---

SA Record

: 0-0-0

---

Reputation

: 0

---





Similar topics
---
Permissions in this forum:
You
cannot
reply to topics in this forum