Match Results
Aqua vs rdubxx24
Mermail vs. Utopia

Result of the Duel: Testee lost: 0-2 (0/10)

Deck Rating Total: 15/45

Main Deck Structure: 4/15

Main Deck Synergy: 6/10

Side Deck: 0/10 - No Side Deck

Extra Deck: 5/10 -

Notes on Deck:Really iffy. For starters, almost always try to keep your deck at 40. Some more staples could help, as well. Also, try other rank-up cards, like "The seventh one" and "Barian's". Putting those cards in will get you your utopia cards, which will then lead into your ZW cards. I would also replace reckless greed with Upstart so that you can get draws next turn. Supply Squad and Revealing Light aren't all that important. Thrasher also unnecessary for the deck. A lot more can be done to tweak it to your liking. Also, it's very inconsistent, draw power will help. You have leftover room in Extra Deck, too. That should almost never happen. There are hundreds of cards that can be added that will properly suit almost every situation. Although it is a Utopia deck, cards like Starliege Paladynamo and Gagaga Cowboy would be good things to have in your deck.


Match Performance Total: 4/35

Use of Cards: 4/10

Concentration: 0/10

Control of the Duel: 0/10

Siding Skills: 0/5

Ruling Test Score: 4/10

Notes on Performance: Not much could have been done with your cards. But I see potential in your deck. Just a few tweaks in your extra deck and main deck and it could work as a viable deck. There ewre many misplays on your part, too. You didn't really hinder my performance, either.

Final Score: 23/100
0-65 places you in Slifer Red
66-85 places you in Ra Yellow
86-100 places you in Obelisk Blue.
To get Exodia Platinum, one must first achieve Obelisk Blue with at least a 95/100. Then he/she must contact a staff for the special Exodia challenge. This is extremely difficult to accomplish; very few may even get the opportunity to try for Exodia.

Welcome to Slifer Red!
_________________
Two Penguin Soldiers walk into a bar. One flips out, and they both go home.
Smile.



Posts

: 130

---

DA Record

: 0-1-0

---

SA Record

: 0-0-0

---

Reputation

: 0

---



dorm awarded topic locked
_________________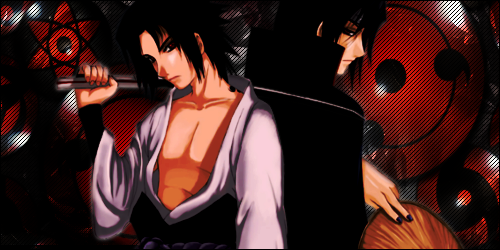 Owner





Posts

: 2034

---

DA Record

: 14-1-2

---

SA Record

: 0-0-2

---

Reputation

: 27

---

Age

: 22

---





Similar topics
---
Permissions in this forum:
You
cannot
reply to topics in this forum