Match Results
Mr.BigZero IV vs YoungX
Shaddollche vs. Nekroz
Result of the Duel: Testee won 2-1 (6/10) i also D/C'd during G2 but i'm pretty sure i was going to lose anyways.
Deck Rating Total: 41/45
Main Deck Structure: 15/15
Main Deck Synergy: 10/10 
Side Deck: 6/10 - Book of the eclipse is very good for the mirror match so im glad you have a response for that in your side deck, however i would swap out the twister or find room else were for cards like breakthrough skill and veiler simply because you dont have much of an answer for spamable card effects. Yosenju could walk all over your deck if used properly so i strongly suggest a response to EVERYTHING in the side deck. also i dont think you should be running double djinn and double nekroz dance princess. It's kinda cloggy (especially djinn because you DONT want to draw that card 65% of the time) but it did help you win the G3 duel so i wont dock for princess.
Extra Deck: 10/10 - Standard extra, no complaints.
Notes on Deck: Very classic nekroz deck, no real personal preference techs. looks just like everyone elses nekroz decks lol
Match Performance Total: 21/35
Use of Cards: 8/10 
Concentration: 4/10 
Control of the Duel: 6/10 
Siding Skills: 3/5 
Ruling Test Score: 7/10 
Notes on Performance: Made a miss play when he was attacking my monsters, he should of known to leave mewful on the field so i didnt get his effect next turn (i had the madolche field spell out). Tried to use claus to add mirror from his grave to his hand. Also tried useing Nekroz mirror to summon claus from the grave. He used his cards pretty well, in some situations he should of handled it differently to utilize the best possible outcome but he still held his own. Concentration was pretty bad, he miss played quite a bit and miss calculated levels for his ritual cards. Control of the duel was back and forth for the most part, he Djinn locked me G2 for the majority of the duel so he had full control there but G1 was all mine and G3 was back and forth. He sided pretty well against me, especially since he noticed how backrow dependent i was (siding in royal was a good idea) however you SHOULD of sided in shadow mirror, my deck has a shaddoll engine so that card combination would of pretty much shut me out.
Final Score: 75/100
0-65 places you in Slifer Red
66-85 places you in Ra Yellow
86-100 places you in Obelisk Blue.
To get Exodia Platinum, one must first achieve Obelisk Blue with at least a 95/100. Then he/she must contact a staff for the special Exodia challenge. This is extremely difficult to accomplish; very few may even get the opportunity to try for Exodia.
Welcome to Ra Yellow
I suggest not to make to many miss plays if you retest again and win both duels, thats the most points that were lost in this test results. also i think that you should utilize your cards better and take into account all effects on the field. that will give you the best possible outcome for the match control. Other than that its pretty much left up to the DN shuffler

_________________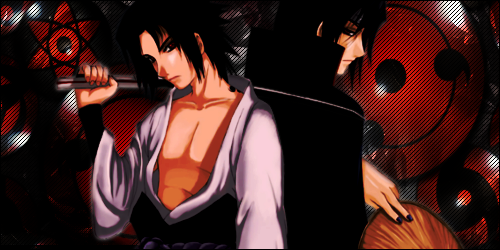 Owner





Posts

: 2034

---

DA Record

: 14-1-2

---

SA Record

: 0-0-2

---

Reputation

: 27

---

Age

: 22

---



_________________



Posts

: 1522

---

DA Record

: 0-0-0

---

SA Record

: 0-0-0

---

Reputation

: -13

---






Posts

: 303

---

DA Record

: 1-0-6

---

SA Record

: 0-0-0

---

Reputation

: 2

---

Age

: 21

---





Similar topics
---
Permissions in this forum:
You
cannot
reply to topics in this forum