Banned Decks: Any alternate win deck; includes but is not limited to: Burn, Mill/Deck Out, Stall, Exodia, Troll, OTK, Lock, etc. (your deck must be TCG/OCG format legal).

Match Results
(XxDevontexX) vs (StressGx)
(Ritual Beasts) vs. (Blackwings)
Result of the Duel: Testee won: 2-0 (10/10)

Deck Rating Total: 43/45
Main Deck Structure: 14/15 - The deck look like it can win duels consistently? and does fit the standard criteria for a good 10/10 deck?
Main Deck Synergy: 10/10 - The cards support each other very well

Side Deck: 9/10 - The side deck looks proper
Extra Deck: 10/10 - The extra deck cooperates very well with the main deck

Match Performance Total: 35/35
Use of Cards: 10/10 - He utilized his card eff very good
Concentration: 10/10 he was very concentrated on the duel
Control of the Duel: 10/10
Siding Skills: 5/5

Ruling Test
Rulings: 10/10

Final Score: 98/100
0-65 places you in Slifer Red
66-85 places you in Ra Yellow
86-100 places you in Obelisk Blue.
To get Exodia Platinum, one must first achieve Obelisk Blue with at least a 95/100. Then he/she must contact a staff for the special Exodia challenge. This is extremely difficult to accomplish; very few may even get the opportunity to try for Exodia.

Welcome to Obelisk Blue!





Posts

: 18

---

DA Record

: 0-0-0

---

SA Record

: 0-0-0

---

Reputation

: 3

---



Hey, Devonte. I see this must be your test for tester let me give you a run down.

Pros
You at least tried to give a little info... that's about it

The cons are... numerous. You need to give as much detail as possible for how your graded a test even if they did well enough to get obelisk. You need to make it so that if anyone else is reading it then they would know what you mean and that your comments are valid. If you are suggesting how to change a side deck then be sure to name the cards you think they need to take out and what you feel they should be replaced with. If you comment on deck size then be sure to say how much it was before and what you think they should change it to. I don;t want anymore of this minimal detail/comment stuff going on because it promotes laziness and most importantly makes for a bad test.

Here is some stuff I did that got me head tester when this places was boomin' with activity.
Take notes during the duel. Be it on an online note pad or just with your head if you have a good memory. Taking notes gives you more to comment on while making your results. Take screen shots of the opponents deck before and after siding. This makes it much easier to comment on siding skills and gives you a direct reference to their deck for further analyzing. Also you can take that screen and attach it to the results so other people viewing can look at it and see that your suggestions have validity to them. Making results is all about knowledge of the game and being so detailed and providing so much proof that they have no way of arguing your placement of them and can only be satisfied with their results. Doing all this makes it soooooo much easier for the testee to know what they need to change and lets good players know what they can do to be EVEN BETTER. No one likes minimal detail and half assed testes.
_________________
https://www.facebook.com/williamvolcanolinscott - My Facebook
williamvolcanolinscott - Skype name



Posts

: 1753

---

DA Record

: 5-0-0

---

SA Record

: 0-0-1

---

Reputation

: 12

---

Age

: 22

---



I would also like to add in to what Will (sevencolors) stated, noting that while giving out almost an entirely perfect score isn't unheard of, you seem to lack the confidence in backing your score or gave really vague high scores to compensate for possibly lack of attention to detail or understanding of your testee/their deck.

I would cite a source of mine, but that's conceited (and I have actually caused a member to quit bc of the results I gave lol). However, the fact of the matter remains that you have to be able to talk with your testee about their card choices and discuss what might've been better, and overall be more confident in backing your results rather than saying stuff like "The deck look like it can win duels consistently?" which was a very big indicator that you were unsure of your results.
_________________
Fl0f is a genius: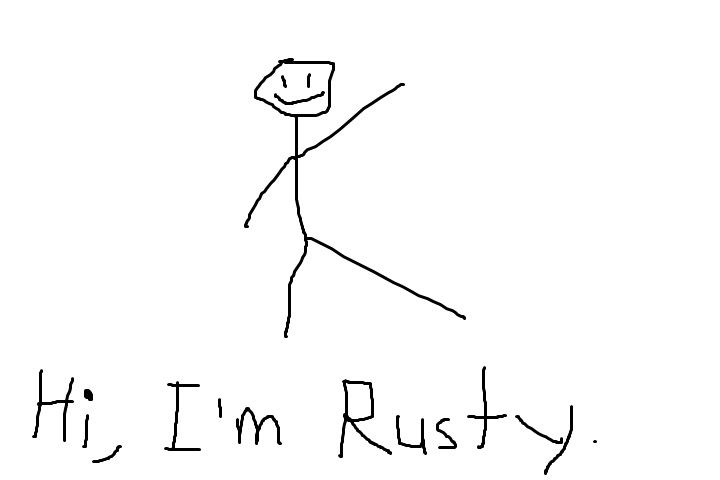 Posts

: 405

---

DA Record

: 0-0-1

---

SA Record

: 0-0-0

---

Reputation

: 10

---

Age

: 23

---

Location

: In my head.

---



Naa i'm just that good innit


_________________

Song of da 2* week



Posts

: 173

---

DA Record

: 0-0-1

---

SA Record

: 0-0-0

---

Reputation

: 2

---

Age

: 21

---

Location

: Manchester, England

---





Similar topics
---
Permissions in this forum:
You
cannot
reply to topics in this forum